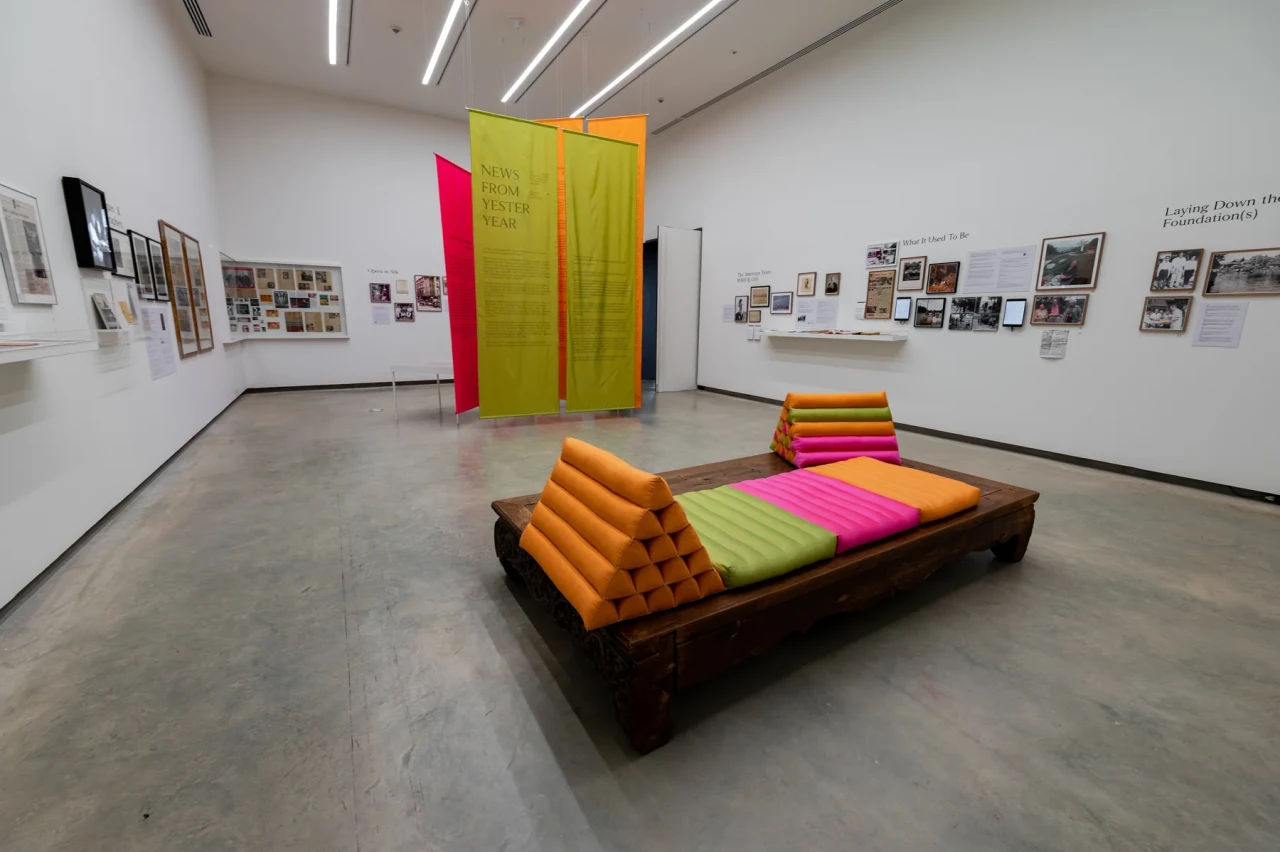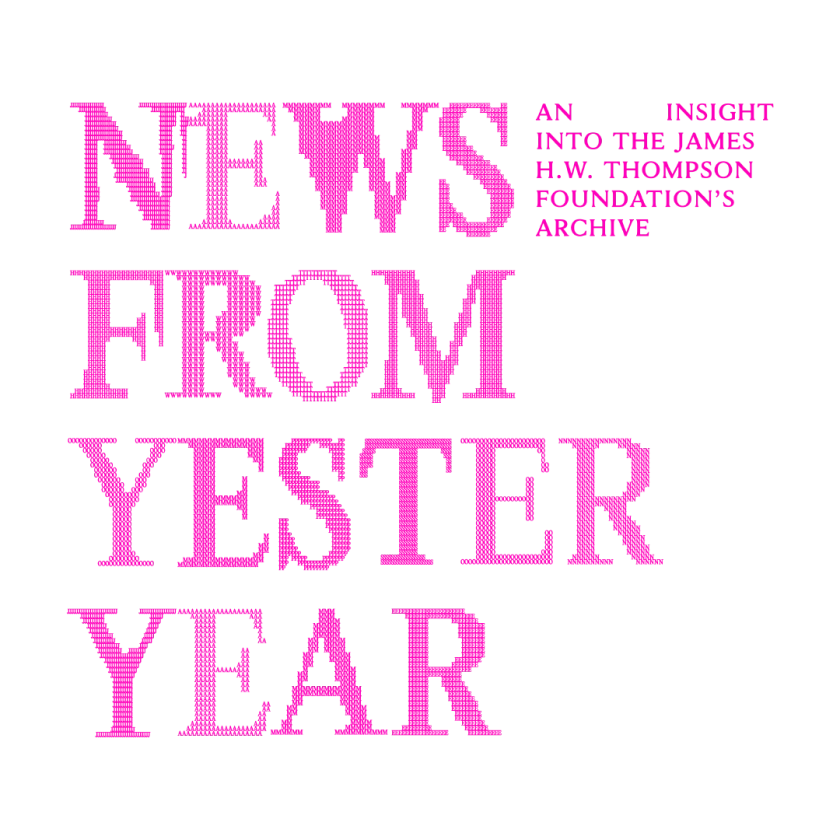 Exhibitions
News From Yesteryear:
An Insight into
James H.W. Thompson Foundation's Archive
EN
TH
Curated by Bruno Lemercier, Senior Conservator, James H.W. Thompson Foundation, Bangkok
Archives never stand still. Beyond their historical character, they keep vibrant traces of the past.
While exploring the Foundation's archives recently, material dating back to Jim Thompson time surfaced. Very probably, they were never presented to the public, and perhaps not known by the persons who gave accounts of James Thompson's life. Early interviews, snapshots or letters, such stimulating discoveries prompted us to launch an exhibition directed to the Foundation's wide audience.
Original documents and first-hand accounts bring a fresh, more casual perspective to information already published in Jim Thompson's stories – a life, laden with stories, indeed! which seldom reflect Thompson's strong commitment to his business and art collection, or his sincere devotion to family and friends.
Alongside researchers questioning the historical importance of Thompson or his disappearance, the museum's visitors are always intrigued by the many sides of the man. "News from Yesteryear" aims to respond to our public's wishes by displaying mostly unseen documents from the J.H.W. Thompson Foundation.
Though the exhibition tends to be biographical, the intended purpose is to tell about the circumstances and people that surround Thompson's story. The movie "The House on the Klong" (1976), in which Thompson appears in a short clip from an earlier interview is permanently on show as well as books from his personal library and a couple of drawings never shown to the public.
The James H.W. Thompson Foundation thanks all the persons who donate personal documents, sometimes anonymously, and apologize for not having given credit to all of them.
This exhibition, News From Yesteryear is made possible by the generous support of James H.W. Thompson Foundation, Thai Silk Company, Jim Thompson House Museum, Jim Thompson Art Center, DC Collection, MAIIAM Contemporary Art Museum, Sony (Thailand ), Wine Garage (Thailand), SAMSUNG (Thailand), and Supernormal Studio.